The email I received from Fairy Hobmother today makes me create a post for him immediately on my other blog, so I can immediately spread his love. I learned about Fairy Hobmother from my sister, Phoebe. She told me that the Fairy has given her a gift she can use in one of our favorite online shopping website, Amazon.com. She advised me to contact the Fairy Hobmother so that I can also get one.
I really did not expect that he will reply to me. Getting a gift from someone is really hard to earn especially if the person does not know you. However, since Fairy Hobmother, is a lovely and generous fairy I'm really excited to tell to you that Fairy Hobmother is real!
If you also want to get gifts from Fairy Hobmother, reaching him is not really hard. All you need to do is to leave a comment below and I know that he'll soon contact you.
Goodluck! Happy Morning!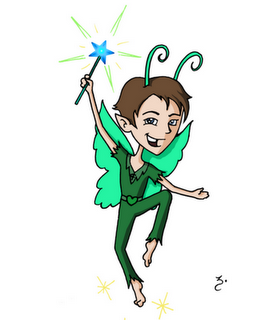 The Fairy Hobmother